Join the Conversation
Follow us on Facebook
Texas claims the top spot—again!—in CNBC's 2018 America's Top States for Business rankings. Read and share: ... See MoreSee Less
In case you missed it — Texans depend on attorneys at difficult times to help them seek relief in the courts. They deserve transparency from Texas attorneys, not cheesy advertising gimmicks. Read and share the latest TLR blog: ... See MoreSee Less
TLR Blog: Mass Marketing by Mass Tort Lawyers
Personal injury trial lawyer advertising is not new. The U.S. Supreme Court deemed it a matter of free speech in 1977, opening the door to an estimated $1 billion in lawyer advertising in 2017. But ju...
Rhode Island's global warming lawsuit against 21 oil companies is being coordinated with trial lawyers who stand to make millions, if not billions, of dollars on similar lawsuits across the country. Read and share: ... See MoreSee Less
Follow us on Twitter
TLR has been working for more than two decades to create a civil justice system that discourages abusive lawsuits and outrageous claims for damages. Learn more →
About - Texans for Lawsuit Reform
goo.gl
#ICYMI — They're Always Wrong': NYC's Hired Guns Cite Reversed Decision As Authority For Climate Lawsuit. Read & RT: https://t.co/EDjvLDTEW0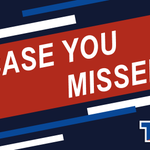 TLR has thousands of supporters across Texas who are committed to a fair and balanced civil justice system. Join our team today!
Get Involved - Texans for Lawsuit Reform
goo.gl